As a cake designer, I love nothing more than talking to my couples about how they met, the proposal and their wedding plans – aside from being genuinely interested, it also helps me to guide cake consultations and gets those creative juices flowing about how I can make a couples wedding cake more personal.
Enter my Hong Kong based couple. Their story is one for the movies.
With both their roots in London, their careers took them across the world. They became acquainted in London; he then moved to New York whilst she worked in London. Years later, she moved to New York just as he moved to Hong Kong. Fast forward a few more years to her having to attend a work conference in Hong Kong. It was there that they became reacquainted and with the perfectly timed opportunity to become permanently based there, she did not hesitate…and the rest, as they say, is history.
Both the bride and groom wanted an understated and sophisticated cake, with a contemporary design and a personal touch. We worked together and thought what better than an elegant, silhouette, skyline cake to tell their story?
The bottom tier featured hand cut, iconic London landmarks – made out of a strengthened sugarpaste – such as the Houses of Parliament, the London Eye and the BT Tower. As the couples' roots were in London, we decided to give this tier a different shape to the rest of the cake, and a little more depth by leaving gaps behind the landmark cut outs, so that the light could create shadows on the white icing.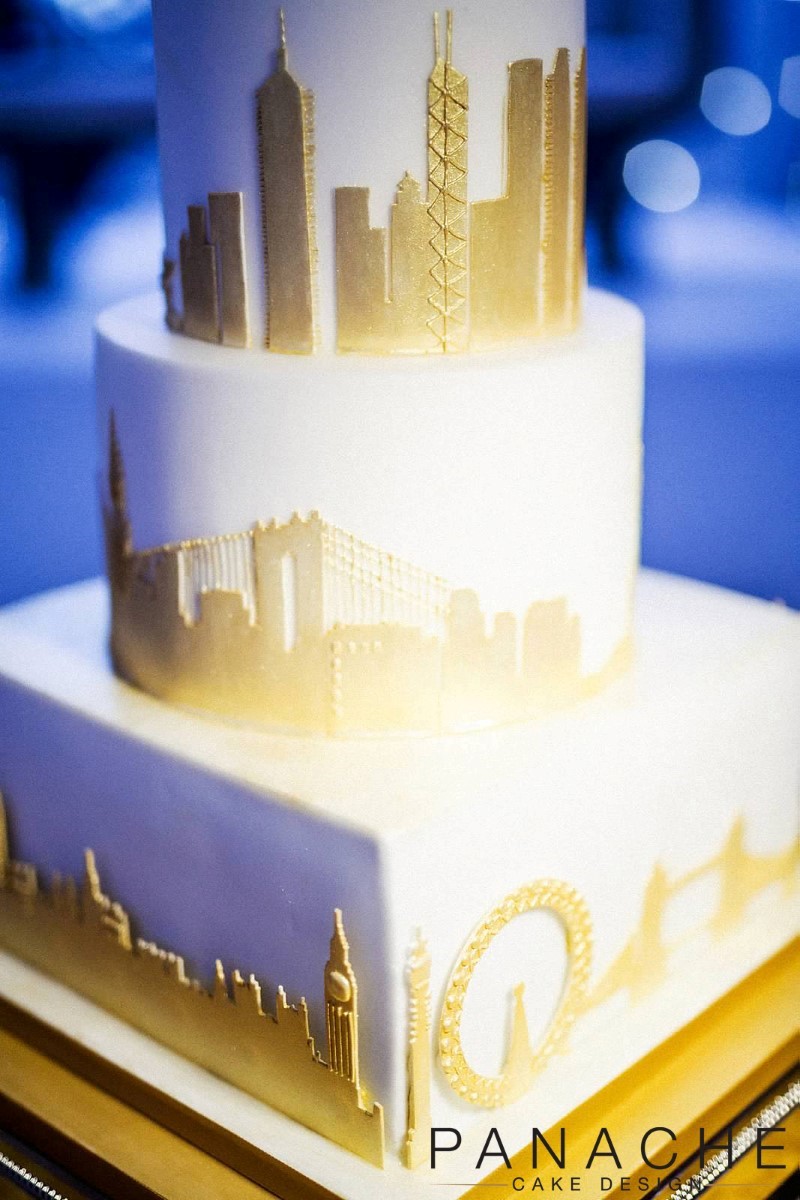 The third tier represented New York; the next stage in both of their journey's – and incorporated more intricate hand piped detailing. The second tier showcased Hong Kong and their current country of residence and the top tier was a silhouette of an image taken from their pre-wedding shoot – of both of them together.
With a backdrop of the breath taking Grand Ballroom at The Landmark Hotel in London's Marylebone, this cake was the perfect fit for this perfect couple. Serendipity at its best.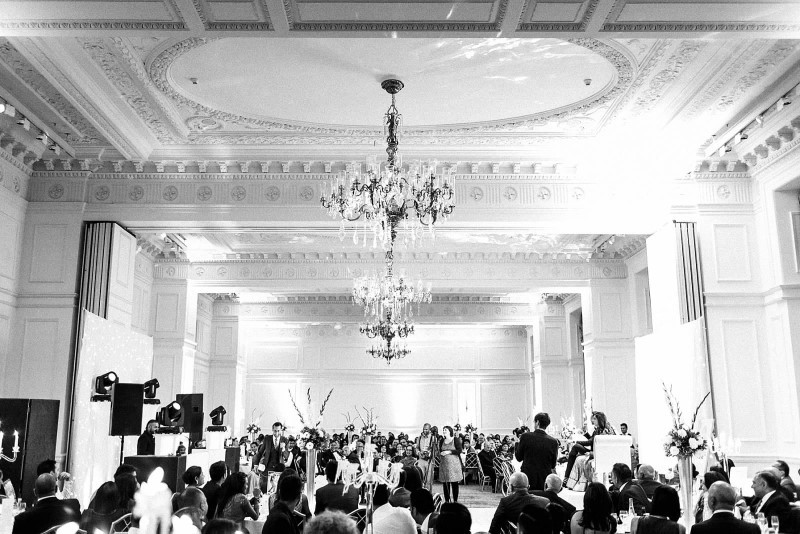 Photography: Sachin Khona
Catering and event management: Madhu's