On a crisp, and gloriously sunny afternoon, I travelled to the home of the British Film Industry, Pinewood Studios in Buckinghamshire, to set up my bride and groom's 4 tiered autumnal wedding cake. As a film fan, it was exciting to see set stills from various James Bond and Harry Potter films adorning the walls of the corridors.
Heatherden Hall Manor House offers beautiful stately rooms, spectacularly kept gardens and a stone bridge over a stunning lake – you truly are spoilt for choice when it comes to your wedding photographs.
With rich mahogany clad walls, golden chandeliers, candelabra and autumn inspired floral centrepieces, Heatherden Hall was the ideal setting for my bride and groom's October wedding celebrations.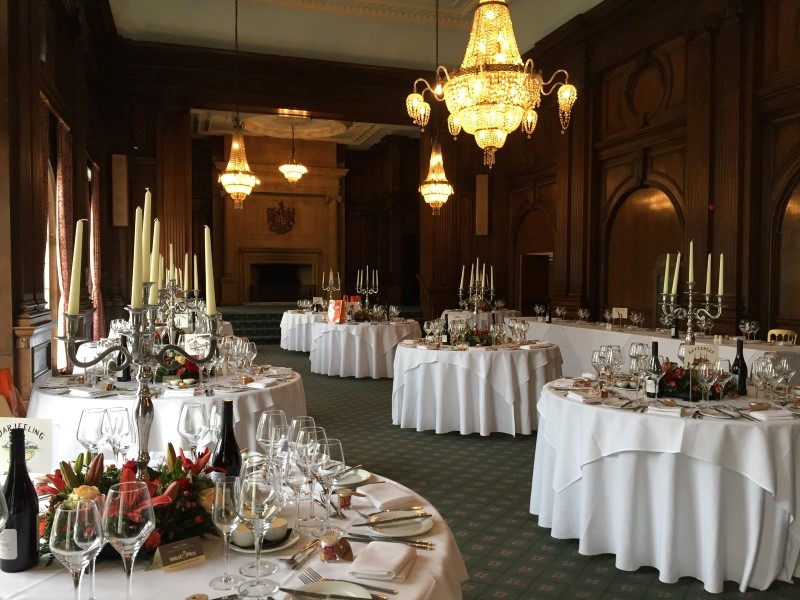 At the cake consultation, my bride looked through my portfolio and fell in love with a '3 dot design' I had piped on a previous wedding cake. With a love for delicate sugar flowers, and having chosen her rose and calla lily bridal bouquet, it was an effortless task to decide which sugar flowers to include within the design of their wedding cake – and with their wedding being held in October, it was only natural for the floral sprays to include rich notes of reds and oranges.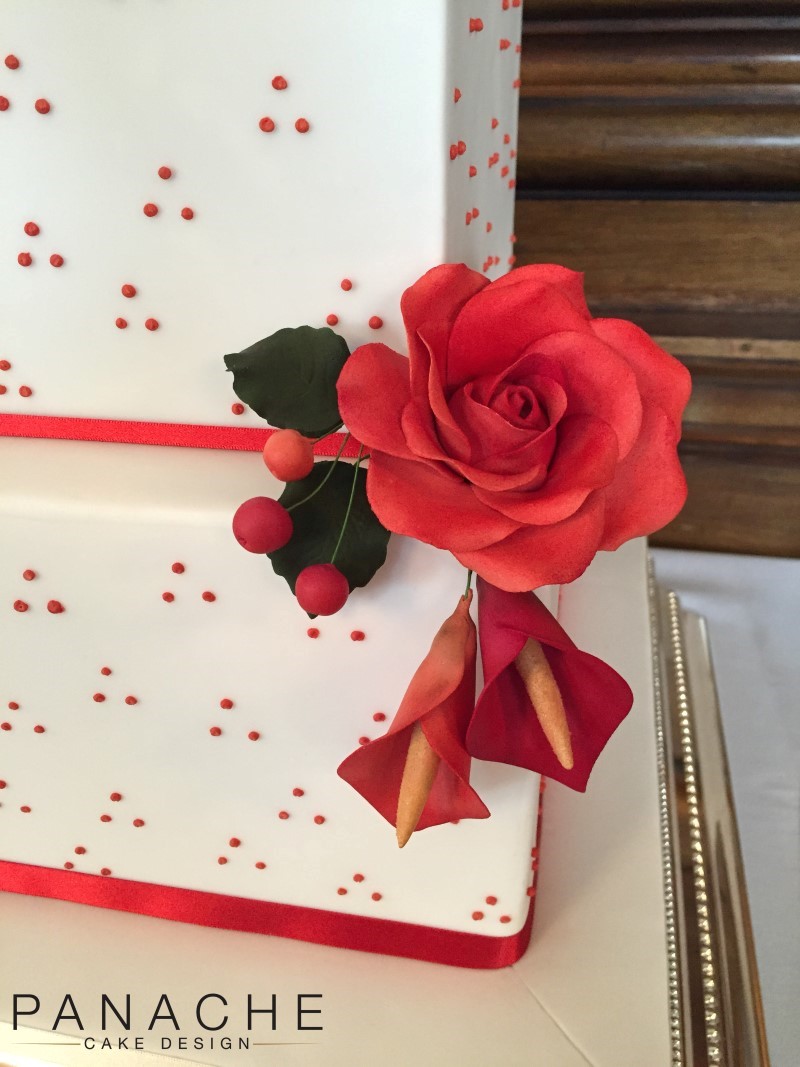 Although it's not usual practice, my bride requested if she could bake her own fruit cake tier to an old family recipe. The remaining tiers included vanilla bean cake filled with raspberry preserve and traditional recipe vanilla bean buttercream and in keeping with all things autumn, a vibrant red velvet sponge layered with cream cheese buttercream.